We integrate technology and art.
Meet MUSICDJ, the latest generation of the Brand Experience platform.
Your comprehensive solution for audio & video branding. Managing content simultaneously at multiple locations has never been easier, smarter, or more affordable.
MUSICDJ is a precisely designed platform that creates an atmosphere and reflects your brand and philosophy. We help you to use carefully selected music, video content, and technology to further engage consumers.
Innovative Digital Tools for Independent Ventures, Chain Operations, Corporate Entities & Global Brands
We present MUSIC
DJ
REMOTE .Managing audio players simultaneously at multiple locations has never been easier, smarter, or more affordable.
Real-time CLOUD remote control !!!
NOT controlled through the local Wi-Fi network
Unlimited number of locations
Simultaneous control of all zones
Changing playlists and streams
BUY NOW
Player app that never stops playing.
The MUSICDJ PLAYER app provides you with a comprehensive solution. Once launched, your player can broadcast music 24/7, even without an internet connection.
Monitoring the internet connection will adjust the streaming quality, and the application itself is able to identify problems with internet flow. It will then autonomously determine whether to stream online or offline content.
We take care of the music
so you can focus on your business.
The right music at the right time
MUSICDJ is designed to be the perfect partner for your business, enhancing the ambiance with quality music and content. Whether you run a chain of hotels, a café, a restaurant, a fitness center, or any other type of business, MUSICDJ will ensure that your guests and customers always enjoy a pleasant atmosphere.
Thanks to the automated system, you don't have to worry about broadcasting content, starting or stopping music – everything is synchronized with your working hours. Using the MUSICDJ platform is simple and efficient, providing the opportunity to focus on what really matters – your business.
BEAUTY SALON
BAKERY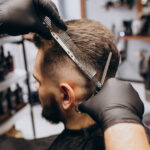 HAIR SALON
MALL
CLINICS AND PRACTICES
PHARMACY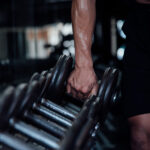 GYM
HOTEL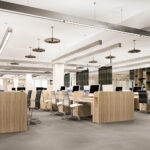 OFFICE
RESTAURANT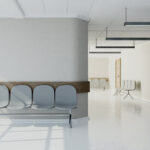 WAITING ROOM
RETAIL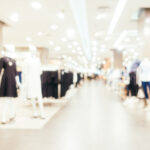 SHOP
WELLNESS
FOOD
Show your products, at the right time, in the right places.
There is great communicative power in displaying images on televisions or a video wall, which is why it's necessary to broadcast appropriate content. The content can consist of offerings of services and products, branding, video clips, animations.
MUSICDJ DIGITAL SIGNAGE is a visual solution for chains: retail, gas stations, hotels, cafes, fitness and wellness centers.
Multiple locations simultaneously, anywhere in the world.
"MUSICDJ has completely transformed my experience of broadcasting music. The custom playlist function allows me to create the ultimate mix for any situation, while the remote control function makes managing my tunes a breeze. MUSICDJ offers the best selection of music I've come across. I highly recommend this application!"

Boban - F&B Manager

Belgrade Serbia - Michelin Restaurant
"I've tried countless music apps, but MUSICDJ really stands out. Not only does it offer a superb selection of the best music, but the customized song playlist and remote control functions make it incredibly easy to use. I use MUSICDJ for a complete chain of restaurants "

Stefan - F&B manager

Dubai UAE
"The possibility of choosing playlists allows me to adjust the atmosphere at any moment according to the current mood of the guests. The remote control function makes it incredibly convenient because I can control all zones at the same time even if I'm not in the hotel. I have recommended MUSICDJ to all my partners!"

Boris - Hotel F&B Manager

Kopaonik Hotel 5*
"As a music lover, I was looking for the perfect application and customized playlist for our international retail chain. MUSICDJ fulfilled more than our expectations and needs.
Creating branded radio is very easy to use (just send an email) with remote control capabilities, it's everything I've ever wanted in a music app. We really don't think anymore about broadcasting music in our retail stores."

Regional Marketing manager

EU - Premium Perfumeries
In an effort to reduce harmful impact on the environment and to align with sustainable practices, MUSICDJ has taken this bold step towards responsible energy consumption. The use of renewable energy sources such as wind energy and solar energy ensures that the servers running the entire platform are not only efficient but also environmentally friendly.
Our commitment to sustainability does not stop at the server level. The brand continues to explore other ways to integrate ecological practices into its business model. This initiative not only reflects MUSICDJ's dedication to providing state-of-the-art music experiences but also their broader commitment to global stewardship.
Customers can enjoy their personalized playlists, remotely control their music, and connect with the MUSICDJ platform, knowing that their service is powered by renewable energy.
Frequently asked questions
More than You expect exactly what You need.